If you are a candidate for the Certified Information Privacy Technologist exam, you have probably wondered how to study for the CIPT. So, here are the resources you need to get started.
The Exam Blueprint tells you the minimum and maximum number of exam questions that will come from each topic area.
Finally, the IAPP recommend two core text books for preparing for the exam. These are available in both digital and print editions:
An Introduction To Privacy for Technology Professionals by Travis Breaux
Strategic Privacy by Design by Jason Cronk
It can be confusing to know where to start. By mapping the maximum number of questions on each subject to the relevant chapters in the books, we have been able to identify what chapters to spend most time studying.
Feedback from our CIPT community is that the BOK and the textbooks do not align very well. Therefore this mapping represents our best efforts to make sense of a complex set of information. This provides some sort of guidance for students to follow.
Download a free, printable PDF of this chapter study order below.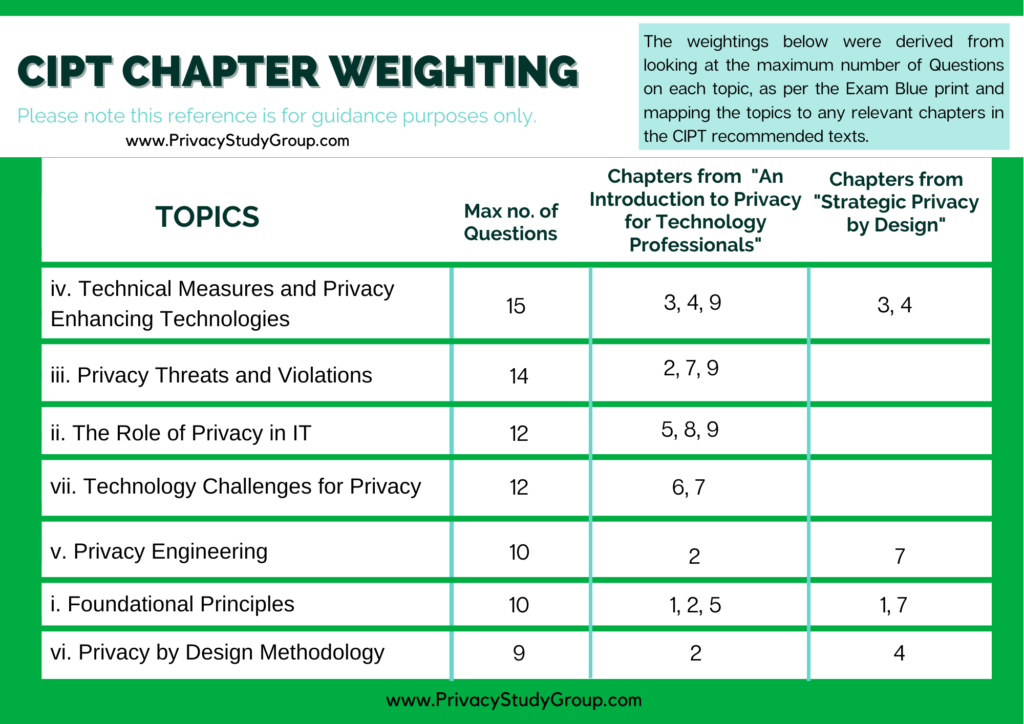 If you are also planning on taking the Certified Information Privacy Professional (Europe) exam (CIPP/E), we have done the mapping exercise for this certification too. Download the PDF guide at the end of this article